We are proud to introduce you the collection
USHAK Eye Wear,
sun glasses customized with the classical carpets patterns.
These sun glasses are personalized by


USHAK Atelier di Meraviglie
Design: Andrea Pacciani.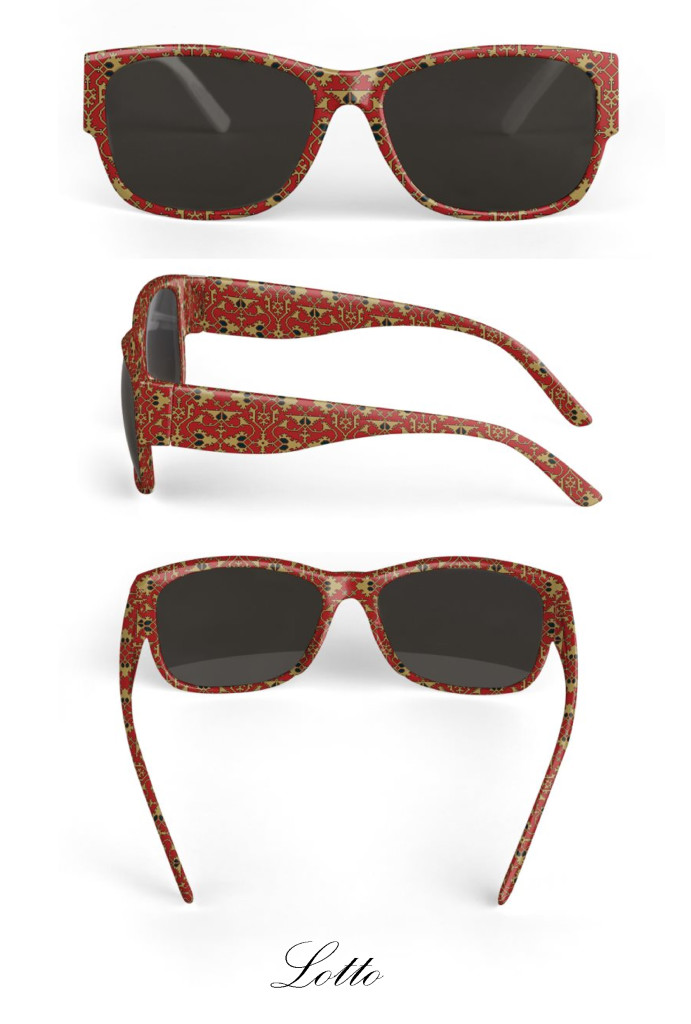 DETAILS
Rigid frame
Dark lenses UVA and UVB 100%
Light and solid plastic fiber
Dimensions: about 16,5 x 6 cm 
Shipping will be provided in 1 – 3 weeks.
Please send us an e-mail for any other information.
USHAK Atelier di Meraviglie
Vicolo del Carmine1
43121 Parma – ITALY
+390521284463
www.ushak.it
ushak@andreapacciani.com